I have been a freelance writer for over thirty years. I am the author (or co-author) of eight novels, four audiobooks, two audio plays for Big Finish, and eight non-fiction books, mostly concerning television in general and Doctor Who in particular. In my parallel career as a scriptwriter, I have written for Doctors (BBC1), Family Affairs (Channel Five) and Fair City (RTÉ), and was lead writer on CBBC's Crisis Control.

I've also written comic strips, short stories and journalism.

I am a former Wessex regional rep of the Writers' Guild of Great Britain, and also a member of BAFTA and the Royal Television Society.

In 2019 I completed an MA in Creative Writing at Bath Spa University (where I lectured for three years) and am now a Fellow of the Royal Literary Fund based at the University of Bristol and a Visiting Lecturer at the University of Winchester. I'm married to a GP and live in Somerset.
Latest News
9 December
My final RLF mini-podcast of the year! More writing advice, including an encouragement to not get too obsessed with writing advice... (Click the picture below to listen.)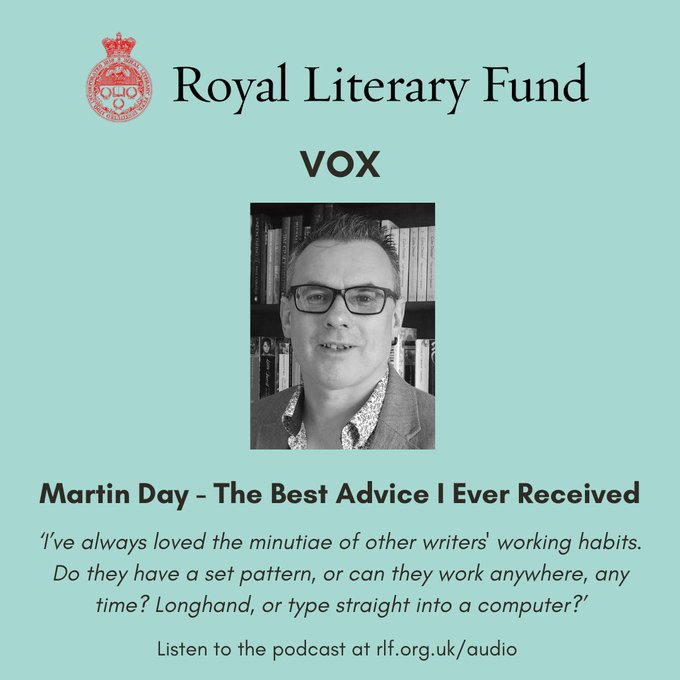 31 July
Another RLF recording has been released. This time I talk about how childhood environments underpin our mental landscapes and the writing process (click the picture below).